Battle of Jutland: The Navy's Bloodiest Day (2016)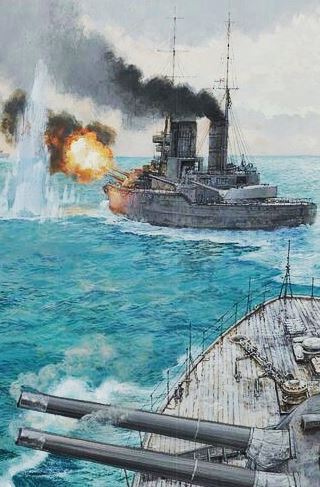 Posted In War & the Military Docs
hint: click on user name to sort posts by user.
Reverse POST order

Added By:
shipwreckglue
posted April 30, 2018 7:51 pm
| | | | |
| --- | --- | --- | --- |
| | 720p | MP4 | |
https://www.imdb.com/title/tt5847672/?ref_=fn_al_tt_1

Dan Snow, Shini Somara and Nick Hewitt investigate the events and the legacy of the largest naval battle of the First World War, the Battle of Jutland. Both Britain and Germany claimed victory - but both sides suffered huge losses and the significance of the battle to the outcome of the war has been questioned ever since.

Fresh evidence sheds new light not only on why so many died, but also on the importance of Jutland to the eventual triumph of the Allies.

Battle of Jutland The Navy's Bloodiest Day (2016) WEB-DL HD720p.mp4

File size: 1,005.53 MB

https://openload.co/f/yPprkgIvrPc

File size: 583.45 MB

https://openload.co/f/j3tNvw3suQo
Find Torrent Streams For Battle.of.Jutland.The.Navyand#39s.Bloodiest.Day.
Recent Movie Posts
PreRetail Flash
PreRetail DivX
PreRetail H264-H265
DivX 2010-2019
MicroHD 2010-2019
Flash 2010-2019
H264-H265 2010-2019
More TV Shows
Crime, Law & Justice Docs
Paranormal and Conspiracy Docs
Film & Television History Docs
History, Anthropology & Archaeology Docs
Science & Technology Docs
War & the Military Docs
Environment, Biology & the Natural World Docs
Economics, Politics & Government Docs
Misc Docs
Foreign TV
Rate Us on Globolister!

DailyFliX on globolister: